On the last 15th and 16th February, the European consortium running the SOTERIA project has organised in Kuopio, Finland, a two-day event part of the SOTERIA campaign of experimentation (COE).
Zanasi & Partners, who participated to the event with Fabio RUINI and Simone BUSOLI, successfully tested its MS2A (Multilingual Social Stream Analysis) application in different simulated disaster scenarios.
The Multilingual Social Stream Analysis, developed by Z&P, is used for the automated analysis of textual multilingual social media messages for disaster response purposes. MS2A, by relying on natural language processing and text mining techniques, can perform two different operations, sentiment analysis and clustering:
sentiment analysis is the computational study of people's opinion, appraisals, attitudes, and emotions towards entities, individuals, issues, events, topics, and their attributes. Within the context of MS2A, the assumption is that the more negative the sentiment associated with a social media post is, the higher the chances that who has written it needs help. Sentiment analysis can therefore be used for prioritising messages gathered from social media;
clustering, which in the literature is defined as the problem of finding groups of similar objects in the data, applied to the text domain refers to grouping a set of texts in such a way that texts in the same cluster are more similar to each other than to those in other clusters. During an emergency situation, automatically clustering tweets will allow to correctly classify the information available based on the issues it refers to, as well as to possibly discover new emerging issues.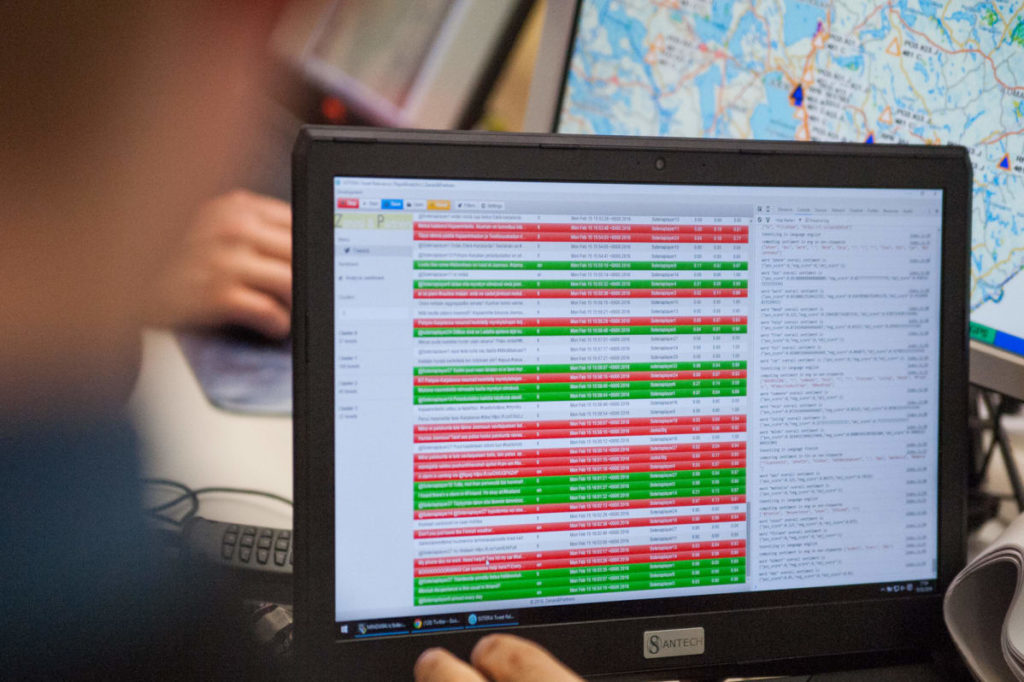 The experiments carried out in Kuopio have confirmed the validity and the robustness of the solution developed by Z&P, which has been confirmed by the feedback given by the public safety organisations' personnel who took part to the exercise.
The Finnish national tv channel Yle has published on its website an interesting report on the event, featuring Zanasi & Partners' Fabio RUINI.