Zanasi & Partners participated to the SOTERIA final exercise at Barreiro, Portugal
On the 23rd of February 2017, Dr. Fabio Ruini and Mr. Daniele Pinotti, on behalf of Zanasi & Partners, took part in Barreiro, Portugal at the final exercise of the SOTERIA project.
SOTERIA (Proactive Enhancement of Human Performance in Border Control) is a three-year research effort funded by the European Commission under the FP7 programme. Its aim is innovate citizens' and public safety organisations' approach to communication during emergency situations, with a particular emphasis on incorporating all communications channels available, including social media, for the reciprocal benefit of all the parties involved.
The final exercise, organised by Tekever (coordinator of the SOTERIA project) and by Guarda Nacional Republicana (GNR), and attended by representatives from several Portuguese public safety organisations, consisted in the simulation of three different emergency situations:
the collapse of a building, following an earthquake, with people trapped under the debris;
an incident inside a chemical factory, with contamination of workers;
a car accident resulted with people fallen into a river.
During the simulations, participants in the exercise were actively using social media platforms to communicate about the different emergencies unfolding. The SOTERIA team, from inside a military tent equipped for acting as control centre, tested the software tools developed during the project, capable of gathering social media posts, filter and analyse them, and then pass the relevant information to the organisations in charge of the emergency response.
The final exercise represented a valuable opportunity for the SOTERIA consortium to further test the software tools developed throughout the project and gather feedback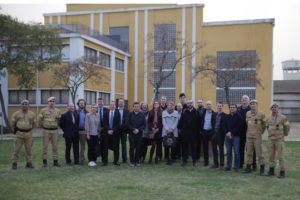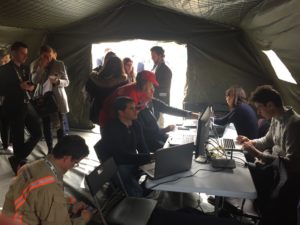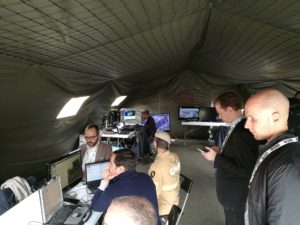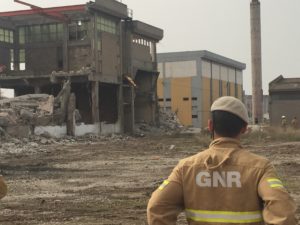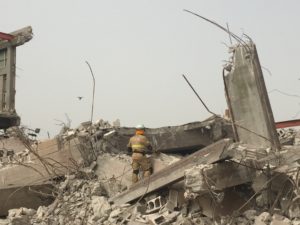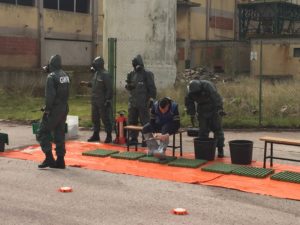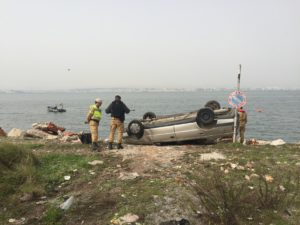 For more information, please visit the SOTERIA project website.