SAFFRON Final Workshop (Brussels, 24th-25th January 2018)
VISEO, and the whole consortium behind the EC-funded SAFFRON project (Semantic Analysis against Foreign Fighters Recruitment Online Network), organise in Brussels a workshop titled "3 facets of radicalisation through the looking glass".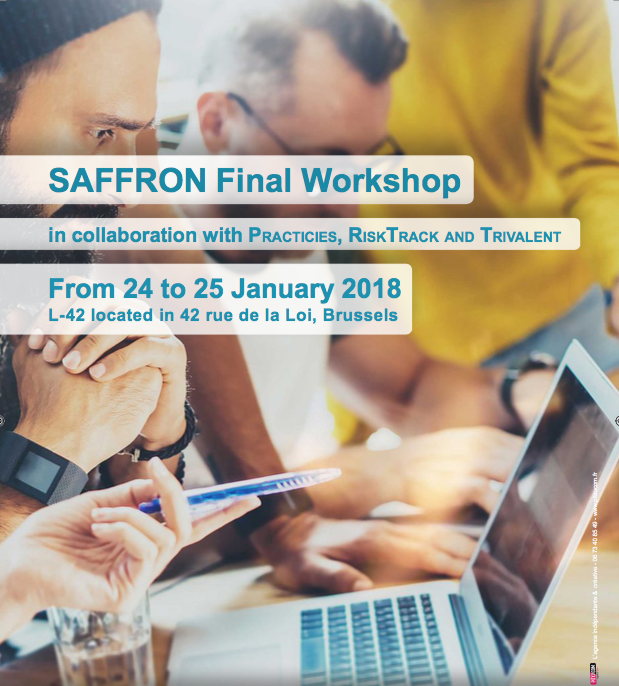 The event is organised in collaboration with other EC-funded research projects: TRIVALENT (Terrorism pRevention Via rAdicaLisation countEr-NarraTives), PRACTICIES (Partnership against violent radicalization in the cities) and RISKTRACK (Tracking tool based on social media for risk assessment on radicalisation).
Zanasi & Partners will be represented at the event by Z&P's president Alessandro ZANASI, who will take part to a round table discussion dedicated to "Radicalisation and Internet". Participants to the round table include representatives from Romanian National Intelligence Academy (MVNIA), Universidad Politécnica de Madrid, Pôle Universitaire Léonard de Vinci, Youth ID, and Universidad Autonoma de Madrid.
The agenda of the event can be found below: