Joint Showcase Event of ABC4EU and BODEGA projects (Levi, Finland – 2nd-5th May 2017)
The Joint Showcase Event of
ABC4EU and BODEGA projects
2nd – 5th of May, 2017 Venue: Levi Spa and Hotel, Finland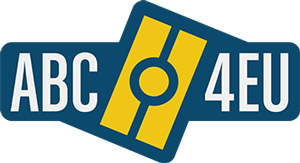 ABC4EU aims to harmonize border control technology in accordance with the Smart Borders legislation (http://abc4eu.com/).
BODEGA aims to enhance efficiency, border security and traveller experience taking into account human factors and ethical dimension
The aim of the event is to expand the end user community of both projects, disseminate the results and validate and discuss the results. Cooperation between EU-funded projects is recommended by the European Commission. This joint event will provide you with a good overview on how the EU's changing legislation correlates with the preliminary results of two different projects.
We would like all participants to take part in the discussion. The European Commission asked the event to consider following guidelines within the event:
lessons learnt from the projects and how the results can be exploited at the European level
how the developed technology can be implemented as a European wide solution (including certifications, solutions, prototypes)
how the legislation and their work thus far have been implemented in the projects, and how the outputs of the projects can be used in European level
how the changing legislation can be implemented into the technology that is already in operational use, on cost-effectiveness, functions and any other relevant approach
The event is free of charge, and the participants' lunch will be covered by the organisers.
To register, please fill in the following e-registration form https://www.lyyti.fi/reg/JointShowcase