HackIstanbul 2019
Zanasi & Partners officially supports HackIstanbul 2019, an international cybersecurity event which will take place in Istanbul, Turkey, in September 2019, within the context of the Teknofest event.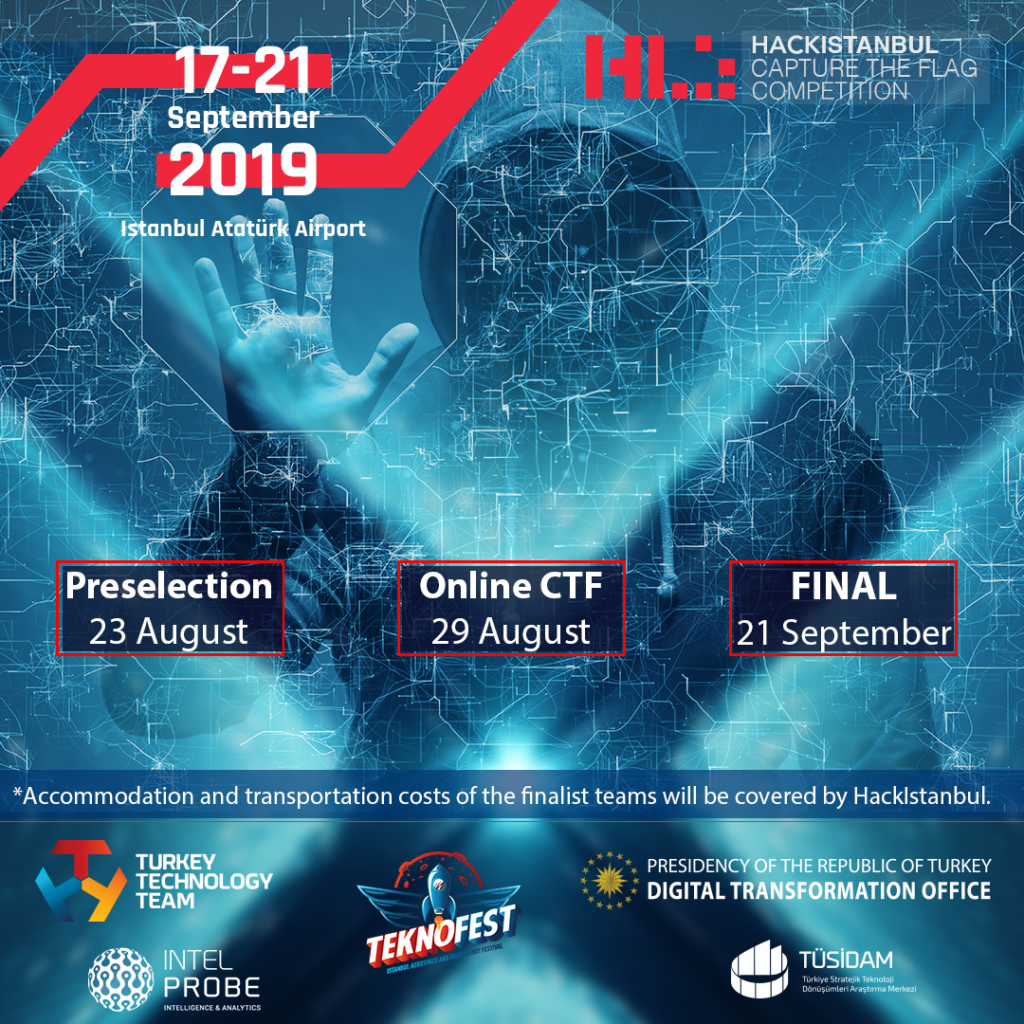 HackIstanbul 2019 CTF (Capture the Flag) contest will gather thousands of hackers from 132 countries worldwide to exhibit their skills.
Hackers' skills will be pushed to the limits by advanced real-life cyber-attack scenarios prepared under the guidance of the world's foremost experts. Hackers who succeeded in the preselection stage have gained access to enter the CTF challenge on August 29th. Every stage with different levels of difficulty and complexity will push the hackers to the limits while raising the excitement of the contest to the highest level.
Hackers who have reached August 29th will face a 2nd preselection challenge; the 18 hour CTF challenge will carry only the best hackers to the final round. The top 10 teams who succeed the CTF will be invited to Istanbul for the grand final stage that will be hosted at Istanbul Atatürk Airport on September 21st.
The winning team will be awarded 10.000 USD grand prize, while the 2nd best team will be awarded 6.000 USD and the 3rd team will be awarded 3.000 USD.
The winners will get their prizes from The President of The Republic of Turkey Recep Tayyip Erdoğan.