BODEGA project showcase at SDW 2018 (25th-27h June 2018 – London, UK)
On the 25th-27thJune 2018, Zanasi & Partners participated to a showcase of the BODEGA project, organised during the SDW Conference and Exhibition 2018. Hosted at the Queen Elizabeth II (QEII) Centre, a major conference venue located at the heart of London, the event provided the BODEGA consortium with the opportunity to present project results to stakeholders from government and industry as well as from the side of travellers.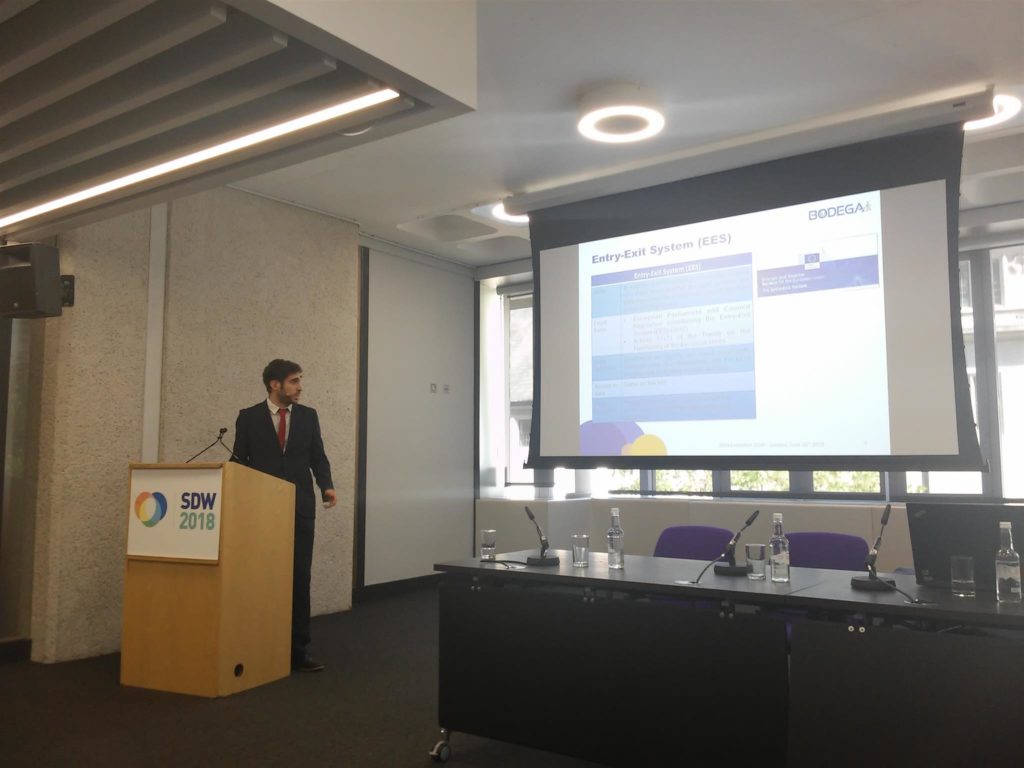 Zanasi & Partners played a key role in organising the event. Mr. Alessandro BONZIO, who represented the company at the SDW 2018, chaired a series of public seminar sessions dedicated to BODEGA. During one of the seminars, he presented the findings of BODEGA's research into data-driven risk analysis at EU borders, exploring the potential of big data analytics techniques in supporting early detection of high-risk travellers.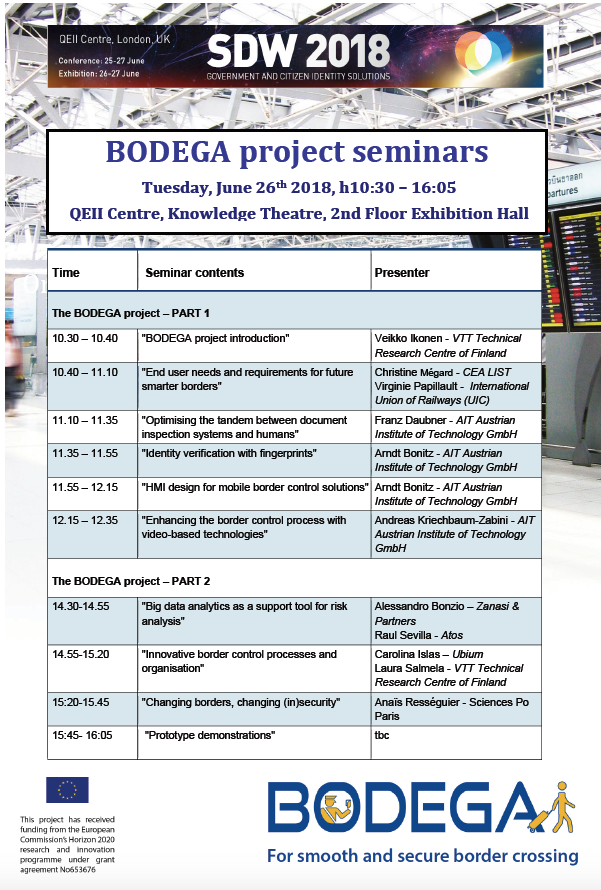 In addition to the public seminars, the BODEGA project was presented within a session of the SDW Conference themed "Intelligence and Innovation at the Border" as well as at BODEGA's own exhibition stand available throughout the SDW 2018.
BODEGA is a research project funded by the European Commission's under the Horizon 2020 programme, which started in June 2015 and is scheduled to end in September 2018. The aim of the project is to develop an expertise about human factors and border crossing at European level, in order to enhance the efficiency of border control procedures with no negative side effects towards the end-users, both travellers and border guards.
Besides BODEGA, Z&P is currently involved in also another research project in the border control domain, called TRESSPASS, which kicked-off in Athens in early June 2018.